What Happens When Domestic Violence Victims Seek Help in Maryland?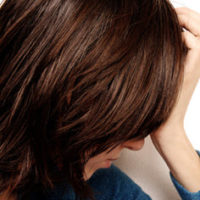 Under Maryland family law, domestic violence is a criminal offense that only occurs when the abuser and the victim are related to each other. When a person becomes a victim of domestic violence, Maryland law requires law enforcement to protect the victim and provide assistance in various other ways.
Who Qualifies as a Domestic Violence Victim?
Maryland Code of Family Law Section 4-501 details the requirements for domestic violence. Under this section, domestic violence has two components in Maryland. First, the abuser and the victim must have a specific type of relationship. Only the following individuals can be considered domestic violence victims in Maryland:
Spouse of the abuser, current or former;
Current cohabitant of the abuser;
Relatives of the abuser by blood, marriage, or adoption;
Parents, children, and other relatives who lived with the abuser for at least 90 days in the past year;
Other parent of the abuser's child;
Any individual who engaged in sexual relations with the abuser in the past year;
Vulnerable adults; or
Any individual who was formerly a victim of rape or sexual offense by the abuser.
Which Acts are Considered Domestic Violence?
Section 4-501 also explains which are considered domestic violence under Maryland law. In this context, the term abuse refers to:
Any act that caused physical harm or injury;
Any act that places a person in fear of imminent and serious physical harm or injury;
Assault crimes in any degree;
Rape or attempted rape in any degree;
Sexual offense or attempted sexual offense in any degree;
False imprisonment;
Revenge porn;
Stalking; or
Abuse of a child or vulnerable adult.
Section 4-501 does establish an important limitation concerning discipline and reasonable punishment. This section does not prohibit parents from disciplining or punishing their children, so long as it occurs in a reasonable manner.
How Can Domestic Violence Victims Request Help?
Maryland Code, Family Law Section 4-502 explains how domestic violence victims can request and receive assistance. This section specifies the assistance an abused person should receive after reaching out to law enforcement.
Regardless of which law enforcement department the victim reaches out to, Section 4-502 establishes certain duties and requirements. Upon receipt of a request for help from a domestic violence victim, a law enforcement officer must:
Safeguard the victim from further harm while responding to the request;
Take the victim to their family home; and
Allow the victim to collect certain belongings, including clothing, personal effects, medicine, and anything necessary for children in their care.
After completing the steps above, the law enforcement officer will also give the victim a written notice, in accordance with Maryland Code, Family Law Section 4-503. This notice must outline important information for the victim, including legal avenues to pursue against the abuser.
Do You Need Legal Help?
If you have legal questions about domestic violence in Maryland, it can be decidedly helpful to reach out to a qualified Bel Air domestic violence attorney. The attorneys at Schlaich & Thompson, Chartered have more than 60 years of combined legal experience in family and criminal law, including domestic violence. If you need legal help, contact us today for an initial consultation.
https://www.stclaw.net/temporary-removal-of-abused-or-neglected-children-in-maryland/