Katherine Kole Thompson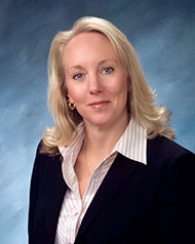 President
Phone: 410-838-0004
Fax: 410-838-9199
Email: Katherine Kole Thompson
Family Law, Criminal Defense & Personal Injury Lawyer
Katherine Kole Thompson has been a resident of Harford County for her entire life. She attended Harford Day School and the John Carroll School. Katie completed her undergraduate degrees in biology and psychology at Boston College in 1990, graduating cum laude and as a Scholar of the College. While at Boston College, she competed on the varsity swimming team and completed the Boston Marathon in 1990. Returning closer to home to attend law school at the University of Maryland, Katie graduated from law school in 1993 and was admitted to the Maryland Bar that same year. While attending law school full-time, Katie was a student attorney representing juvenile offenders, served as associate editor for The Business Lawyer Law Journal, and worked as a law clerk for two law firms.
After graduating from law school, Katie worked for one year as the law clerk to the Honorable William O. Carr, Administrative Judge of the Circuit Court for Harford County. This allowed her to work in the Courthouse, become familiar with court personnel, and obtain first-hand knowledge of the local court's inner workings. When Katie finished her clerkship with Judge Carr, she began her private practice in Bel Air, MD.
Katie works in the areas of family law (divorce, custody, visitation and child support), criminal and traffic defense, and personal injury (auto accidents and medical malpractice). She also prepares wills, living wills and powers of attorney. Katie is licensed to practice law in Maryland, the District of Columbia (inactive) and the federal court system.
Katie served on the Board of Directors of the Harford County Bar Foundation 1995-2015 (President from 1998-99). She served on the Board of Managers for Harford County YMCA (1998-99). Katie served on the Harford County Bar Association Executive Council from 2004-07. Katie currently serves on the Family Law Advisory Committee and the Bench/Bar Committee for the Harford County Bar Association. In 2015 Katie co-founded the Harford County Chapter of the Women's Bar Association (President 2015-17). Katie is a statewide board member of the Women's Bar Association of Maryland from 2018 – present. She is also President Elect of the Harford County Bar Association for 2018-19.
Katie and her husband, Aaron, live in Harford County with their two daughters.