Temporary Removal of Abused or Neglected Children in Maryland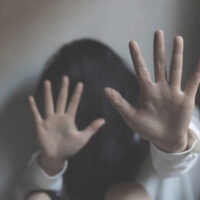 When domestic violence involves abuse or neglect of a child in Maryland, there are special procedures in place to protect the child's best interests. In narrowly constructed situations, Maryland law even allows temporary removal of a child from their home. And if the child returns to their parent, custodian, or guardian, there are oversight measures in place to deter further abuse or neglect.
Child Abuse vs. Neglect
Maryland Code, Family Law Section 5-701 defines both child abuse and neglect. Under this section, there are two different versions of child abuse. The first version involves physical or mental injury to a child. Additionally, the circumstances must indicate that the child's wellbeing is at risk of harm by a:
Parent of the child;
Household or family member of the child;
Individual with temporary or permanent custody of the child;
Individual with responsibility for supervising the child; or
Individual with authority over the child by virtue of employment.
The second version of child abuse involves sex crimes committed against children. In these cases, it does not matter who committed the abuse or if there was physical or mental injury.
Under Section 5-701, child neglect involves a failure to provide a child adequate care, support, attention, or supervision. This only applies to a person with temporary or permanent custody over a child. Child neglect occurs if the circumstances indicate that there is a substantial risk of harm to the child's physical wellbeing or mental health.
Temporary Removal of a Child
Maryland Code, Family Law Section 5-709 establishes the conditions for temporarily removing a child from their parent, custodian, or guardian. This section authorizes certain state officials to enter a child's household pursuant to an official investigation. In these situations, a police officer accompanies the official with authorization to use reasonable force to gain entry to the child's residence, if necessary.
Section 5-709 only authorizes a state official to enter a child's residence if:
The official was previously denied access to the residence; and
There is probable cause to believe that the child faces imminent and severe danger.
In these circumstances, the state official may temporarily remove a child, even in the absence of approval from a Maryland state court, but the official may only remove the child if there appears to be imminent and severe danger. Moreover, the state official must take the child to a physician for immediate examination.
Oversight of a Child's Return
Maryland Code, Family Law Section 5-713 establishes mandatory supervision of any abused or neglected child returning home. State government officials will visit the home on a regularly scheduled basis for a minimum of three months. State government officials may extend the supervision period as needed.
Do You Need Legal Help?
If you need legal assistance with child abuse or neglect in Maryland, it can be tremendously beneficial to consult with a proficient family law attorney. The Bel Air domestic violence attorneys at Schlaich & Thompson, Chartered have more than 60 years of combined legal experience in family and criminal law, including child abuse and neglect. If you need legal help, contact us today for an initial consultation.
https://www.stclaw.net/how-does-maryland-family-law-address-missing-children/