How Does Maryland Family Law Address Missing Children?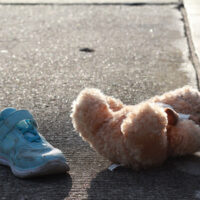 Parents, guardians, and custodians with child custody rights are responsible for the wellbeing of children in their care. If such a child goes missing, the person responsible must file a report with local law enforcement immediately. Law enforcement officers will help locate the child and return them safely home.
When Does a Child Qualify as Missing?
Maryland Code, Family Law Section 9-401 provides the definition of a missing child. A missing child is a person who is:
Under the age of 18 years old; and
Is the subject of a missing persons report as their whereabouts are unknown.
As noted above, when a child goes missing, a report must be filed with a local law enforcement agency. In this context, the term law enforcement agency under Section 9-401 includes State, county, and municipal police departments, as well as  sheriff's departments.
What Happens After Receipt of a Missing Child Report?
Maryland Code, Family Law Section 9-402 details the law enforcement procedures for locating a missing child. After receiving a report of a missing child, law enforcement agencies must evaluate if:
The missing child was the subject of a previous missing persons report;
The missing child has a mental or physical disability, handicap, or similar condition;
There are suspicious or dangerous aspects to the child's disappearance;
The report indicates that the child may have been kidnapped or abducted;
The missing child was the subject of a previous child abuse case; or
The missing child is 16 years old or younger.
If any of the factors above are present, it can change the law enforcement process for locating a missing child.
What is the Process for Locating a Missing Child?
Under Section 9-402, law enforcement agencies must take immediate procedures if any of the previously mentioned factors are present. If the child was previously abused or potentially abducted, for example, the law enforcement agency must:
Enter relevant information into the National Crime Information Center (NCIC) network within two hours;
Coordinate an intensive search, including volunteers when needed;
Inform the National Center for Missing and Exploited Children;
Notify other departments and obtain additional information that may help locate the missing child; and
Engage the assistance of the Maryland State Police when necessary to help locate the missing child.
In other situations — where there is no evidence of abuse or similar aggravating factors — then Section 9-402 requires law enforcement agencies to:
Investigate the circumstances of the child's disappearance immediately; and
Execute the procedures outlined above within 12 hours, if the child's whereabouts remain unknown.
Let Us Help You Today
If you have legal questions about missing children or other aspects of Maryland family law, it can be especially valuable to contact a knowledgeable family law attorney. The Bel Air child custody attorneys at Schlaich & Thompson, Chartered have more than 60 years of combined legal experience in family and criminal law, including missing children. If you need legal help, contact us today for an initial consultation.
https://www.stclaw.net/what-are-natural-guardianship-rights-for-maryland-parents/