Carl R. Schlaich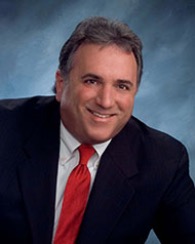 Member
Phone: 410-838-0004
Fax: 410-838-9199
Email: Carl R. Schlaich
Criminal Defense & Personal Injury Lawyer
Carl R. Schlaich is the senior member of the firm and a well-known member of the criminal defense bar. Carl grew up in Baltimore County, where he graduated from Catonsville High School. He received his bachelor's degree from Randolph-Macon College in Virginia. During college, Carl played lacrosse and was a member of the volunteer fire company. Carl graduated from the University of Baltimore School of Law in 1981, and was admitted to the Maryland Bar that same year.
While in law school, Carl served an internship in the juvenile court division of the Baltimore City State's Attorney's Office, where he tried cases under the guidance of a staff prosecutor.
At the conclusion of his internship with the prosecutor, Carl was hired by the Office of the Public Defender (OPD) and assigned to clerk for attorneys representing mentally ill defendants charged with violent crimes. A month after being admitted to the bar, he was assigned as co-counsel in a spousal homicide case where an insanity plea was pursued successfully. Carl was lead counsel in two death penalty cases, and was assigned to the legal team that represented the engineer blamed for the infamous train crash in Chase, Maryland. In 1989, the Baltimore Sun named Carl an "Unsung Hero" for defending difficult cases. Carl handled approximately two thousand criminal cases at the OPD.
When Carl left the Public Defender's Office in 1990, he started a criminal defense practice in Bel Air. By 1992, the firm that would grow to become Schlaich & Thompson, Chartered was born. Since that time, Carl has concentrated his practice on criminal defense and personal injury. Carl has appeared in the criminal courts in 16 Maryland counties, the United States District Court and the U.S. Army Courts Martial. He has secured major settlements for clients in wrongful death and malpractice cases. In 2013 Carl was named one of the top 100 trial lawyers in Maryland by the National Trial Lawyers. Carl has been nominated to the Governor to fill vacancies on the District Court four times, and in 2017 he was nominated to fill a Circuit Court vacancy.
Carl was elected to the Board of Directors of the Maryland Criminal Defense Attorneys Association, and is a member of the National Association of Criminal Defense Lawyers. He served two terms on the Board of the Core Services Agency of Harford County. Carl is an active member of the Harford County Bar Association and served as its President.
Carl and his wife, Helen, live in Harford County.