What is the Maryland Approach to No-Fault Divorce?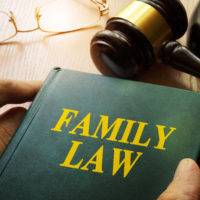 The subject for discussion involves an exploration of no-fault divorce in Maryland. In essential terms, no-fault divorce involves a decision by either spouse to end their marriage for any reason. This is different from at-fault divorce, where there is conduct by either spouse that justifies termination of marriage, such as adultery or domestic violence. Until recently, spouses generally had to prove fault to obtain a divorce.
With divorce happening more and frequently in modern times, the concept of no-fault divorce has gained popularity. Assuming the spouses meet certain requirements, then they can establish terms on which to terminate their marriage, including child custody and related considerations.
In terms of Maryland law, specifically, there are two main routes for spouses to pursue a no-fault divorce – separation and mutual consent.
How Can Spouses Achieve No-Fault Divorce in Maryland by Separation?
As detailed in Maryland Code Family Law Section 7–103, spouses can pursue a no-fault divorce by living apart and completely separated. The spouses must not cohabitate or engage in sexual relations with each other for a minimum of 12 continuous months.
After the 12-month threshold, either spouse may file for no-fault divorce. It does not have to be a mutual decision. If either spouse can produce evidence of cohabitation or sexual relations within the 12-month period, then the courts may refuse to finalize the divorce.
How Can Spouses Achieve No-Fault Divorce in Maryland by Mutual Consent?
As provided in Maryland Code Family Law Section 7–103, spouses can pursue a no-fault divorce by mutually consenting to certain terms. Unlike the separation option described in the previous section, mutual consent does not require a 12-month waiting period. In order to secure a no-fault divorce by mutual consent, the spouses must establish three major requirements.
First, the spouses must demonstrate that they do not share any minor, dependent children. If the spouses have minor children, then they cannot pursue the mutual consent approach to no-fault divorce.
Second, the spouses must work together to prepare and finalize a settlement agreement. This agreement must be in writing and signed by both spouses. Additionally, the settlement agreement must outline a reasonable arrangement for alimony (or a waiver thereof) and division of property. While the spouses are free to design the settlement agreement as they wish, the courts will review the terms to safeguard against malfeasance.
Third, both spouses must appear in court for an absolute divorce hearing. A judge or magistrate will preside over the hearing, review the settlement agreement and cover other important details. If either spouse fails to appear, the judge or magistrate may decide to postpone or deny the request for divorce.
Contact Us Today for Help
Whether you need legal help with a no-fault or at-fault divorce, it can be beneficial to retain the services of an established family law attorney. The attorneys at Schlaich & Thompson Chartered in Bel Air are eager to assist you today.
Resource:
mgaleg.maryland.gov/webmga/frmStatutesText.aspx?article=gfl&section=7-103&ext=html&session=2017RS&tab=subject5