What is the Maryland Approach to Ignition Interlock Systems?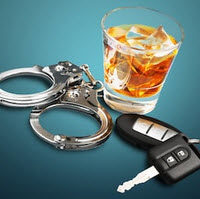 Driving under the influence (DUI) of alcohol or drugs is an exceedingly dangerous behavior that leads to harm, injury, and even death. To curb this impact, Maryland law requires DUI offenders to install an ignition interlock system for a predetermined amount of time. Once installed, these systems measure for intoxication to help safeguard against repeat DUI offenses.
What is an Ignition Interlock System?
Maryland Code, Transportation Section 21-902.2 establishes the definition of an ignition interlock system. Under this section, an ignition interlock system is a device that:
Incorporates a breath analyzer to measure a person's blood-alcohol concentration (BAC);
Connects the breath analyzer to a motor vehicle's ignition system; and
Prevents the motor vehicle from starting if a person's BAC exceeds a certain level.
Additionally, Section 21-902.2 requires ignition interlock systems to have a camera that:
Is capable of recording still images of the person taking the BAC test;
Is not capable of recording audio or video; and
Records still images only while a person is taking a BAC test or if there is evidence of device tampering.
When are Ignition Interlock Systems Required?
Under Section 21-902.2, the court may require drivers to install an ignition interlock system after a DUI conviction. Although the period of time varies from case to case, three years is usually the maximum length of time. During this court-ordered suspension period, DUI offenders are not allowed to drive without an ignition interlock system.
When a person is required to install an ignition interlock system, they must also:
Pay all costs and fees related to the ignition interlock system;
Furnish proof that an ignition interlock system was installed; and
Submit to periodic testing and maintenance of the ignition interlock system to ensure proper functionality.
What Happens if Someone Violates Ignition Interlock Rules?
When the Maryland courts order a person to install an ignition interlock system, full compliance is required. It is unlawful to violate the requirements of interlock systems by:
Registering a BAC test on behalf of another person to bypass an ignition interlock system;
Soliciting another person to register a BAC test to bypass an ignition interlock system;
Tampering with or circumventing an ignition interlock system; or
Furnishing a vehicle to a person without an ignition interlock system, while knowing that such a system is required.
A person who engages in any of the conduct described above is guilty of a criminal offense. Upon conviction, that person can face a two-month prison sentence and fines up to $500.
Let Us Help You Today
If you need legal help with DUI charges or ignition interlock system requirements in Maryland, it can be decidedly valuable to contact a well-established criminal defense attorney. The Bel Air DUI & traffic violation attorneys at Schlaich & Thompson, Chartered have more than 60 years of combined legal experience in criminal and family law, including DUI and ignition interlock systems. If you need legal help, contact us today for an initial consultation.
https://www.stclaw.net/how-does-maryland-address-reckless-negligent-aggressive-driving/