What is the Legal Approach to Domestic Violence in Maryland?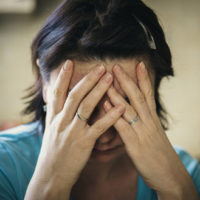 Today we will explore an important topic in Maryland criminal and family law – domestic violence. This is a fairly sensitive topic, as it involves violence in the home and family context. That is why it is so important to have a firm grasp on domestic violence laws and protections.
Definition of Domestic Violence in Maryland
Under Code of Maryland 4-501, domestic violence is an act of abuse that occurs between family members. We will discuss which family members the statute protects below. For now we will focus on the types of abuse covered by Section 4-501.
As outlined by the plain text of the statute, the following abusive acts can result in a charge for domestic violence:
Causing serious bodily harm;
Acting in a way that places someone in fear of imminent serious bodily harm;
Committing any degree of assault;
Attempting to commit rape or other sexual offense;
Committing rape or other sexual offense;
Detaining or kidnapping; or
Stalking.
Family Member Eligibility Under the Maryland Domestic Violence Statute
Only certain family members are eligible for domestic violence protection in Maryland. As detailed in Section 4-501, there are seven different categories of family members who qualify for domestic violence, including:
Present or past spouses;
Cohabitants;
Person(s) related by blood, marriage or adoption;
Parent, stepparent, child or stepchild of either party;
Common parents of the same child;
Vulnerable adults; or
People engaged in a sexual relationship.
There are a few special considerations at play for the last two categories above. For parents, stepparents, children and stepchildren to qualify, they must have lived together for 90 days in the one year before filing a domestic violence petition. For people in a sexual relationship to qualify, they must have engaged in intercourse within the year before filing a domestic violence petition.
Protective Orders and Peace Orders
In order to stop domestic violence and protect the victims, there are two legal mechanisms available – protective orders and peace orders. The difference between these two remedies centers on the relationship between the perpetrator and victim(s), if any relationship exists.
More commonly used in the domestic violence context, protective orders mirror the same eligibility requirements outlined above for domestic violence. Only specific family members are allowed to receive protective orders.
On the other hand, peace orders do not require a specific relationship. This mechanism is available to anyone subject to repeated and unwanted harassment. If such a victim obtains a peace order, the court can instruct the perpetrator to refrain from contact.
Contact Us Today
To help relieve the burden of handling such issues, it can be advantageous to obtain legal help from a skilled domestic violence attorney. Schlaich & Thompson, Chartered in Bel Air, Maryland, has significant experience assisting domestic violence victims, and we are eager to help you today.
Resource:
mgaleg.maryland.gov/webmga/frmStatutesText.aspx?article=gfl&section=4-501&ext=html&session=2017RS&tab=subject5