What is the Ignition Interlock Program in Maryland?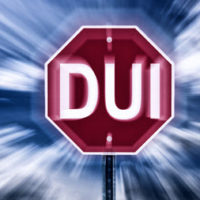 Drunk driving is a dangerous problem in Maryland, one that results in approximately 171 fatalities and 4,026 injuries each year. To help minimize the impact and consequences of drunk driving and other traffic crimes, Maryland instituted the Ignition Interlock Program.
What is an Ignition Interlock Device?
An ignition interlock device is a mechanism that helps prevent drunk driving. Essentially, the device attaches to the vehicle's ignition system. Before the driver can start their vehicle, they must blow into the device to register their blood-alcohol concentration (BAC).
If the driver registers a BAC above 0.025 — which indicates the presence of alcohol — then the ignition interlock device prevents the vehicle from starting. If the driver is sober and registers a BAC below 0.025, then the vehicle will start.
After the vehicle starts, the ignition interlock device requires the driver to perform additional tests while driving. The driver is able to perform the test quickly and easily, without disturbing the ability to drive safely.
What are the Maryland Requirements for Ignition Interlock Devices?
Certain impaired driving offenses and other traffic violations will trigger an administrative driver's license suspension in Maryland. Instead of losing their driving privileges for an extended period of time, the driver can elect to install an ignition interlock device. That way, the driver can retain driving privileges, and the state can ensure public safety.
Depending on the impaired driving offense or traffic violation, the length of ignition interlock use can fluctuate. For example, drivers who:
Register a BAC of 0.08 to 0.15 must use an ignition interlock device for at least 180 days;
Register a BAC of 0.15 or higher must use an ignition interlock device for at least 12 months; or
Refuse to submit to sobriety test must use an ignition interlock device for at least 12 months.
The Maryland interlock requirements apply to all driving conduct within state boundaries. Even out-of-state drivers can face penalties for impaired driving and other traffic violations committed within Maryland's borders.
When Does Maryland Require Ignition Interlock Devices?
For certain traffic offenses, Maryland law requires the installation of an ignition interlock device. Otherwise referred to as Noah's Law, an ignition interlock device is required upon conviction for any of the following traffic violations in Maryland:
Driving under the influence (DUI);
Driving while impaired (DWI), if a minor under 16 years old is in the vehicle; and
DUI or DWI, if the driver caused serious injury or death.
Let Us Help You Today
If you are dealing with criminal charges for DUI or other traffic violations, it can be highly useful to consult with an experienced criminal defense attorney immediately. The attorneys at Schlaich & Thompson, Chartered in Bel Air, Maryland are eager to assist you throughout each step of your case.