What is an Independent Adoption in Maryland?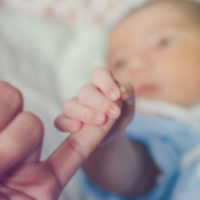 Orphanages and foster homes tend to dominate any discussion concerning adoption. Whether state-funded or privately run, these facilities house and care for a large number of orphaned children across Maryland and the United States. But those facilities are not the only source for prospective adoption in Maryland.
Many adoptions occur outside of the orphanage and foster home context through independent adoption. This type of adoption allows any capable adult to adopt eligible children or adults. Before a Maryland court grants an award of independent adoption, however, there is a lengthy and multifaceted review process.
What is the Purpose of Independent Adoption?
Maryland Code of Family Law Section 5-3B-03 provides the overarching purpose of independent adoption under state law. In the course of awarding an independent adoption, the Maryland court must:
Timely provide permanent and safe homes for children consistent with their best interests
Protect children from unnecessary separation from their parents
Ensure adoption only by individuals fit for the responsibility
Protect parents from making hurried or ill-considered agreements to terminate their parental rights
Protect prospective adoptive parents by giving them information about prospective adoptees and their backgrounds
Protect adoptive parents from future disturbances of their relationships with adoptees by former parents
If an independent adoption request violates any of the goals outlined above, then the Maryland court will likely reject the request.
How Does a Court Review Independent Adoption?
Maryland Code of Family Law Section 5-3B-19 details the review process for an independent adoption petition. In evaluating such a petition, a Maryland court must consider:
All factors relevant to the best interests of the prospective adoptee; and
Any report prepared for the court that is relevant to the adoption in question.
If a Maryland court denies a request for independent adoption, there are several control factors under Section 5-3B-19. Specifically, a Maryland court may not deny an independent adoption request on the sole basis that the adoptive parent is:
Single or unmarried; or
Physically or mentally disabled.
What are the Requirements for Independent Adoption?
Maryland Code of Family Law Section 5-3B-20 outlines the requirements for an award of independent adoption. A Maryland court may award an independent adoption if:
Each of the prospective adoptee's living parents consent to the adoption in writing or by failing to timely respond after being properly served with notice;
The prospective adoptee's legal guardian or custodian consents to the adoption; or
Parental rights were terminated previously, and the prospective adoptee is at least 10 years old and consents to the adoption.
In more limited circumstances, a Maryland court can award an independent adoption without consent. But state law restricts non-consensual adoptions to certain situations, as outlined in Maryland Code of Family Law Section 5-3B-22.
Contact Us Today for Help
If you have legal questions about independent adoptions in Maryland, it can be decidedly favorable to reach out to a responsible family law attorney. Based in Bel Air, Maryland, the attorneys at Schlaich & Thompson, Chartered have more than 55 years of combined legal experience in family and criminal law, including independent adoptions. If you need legal help, contact us today for an initial consultation.