What is a Child in Need of Assistance in Maryland?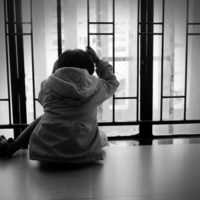 The definition of child in need of assistance (CINA) appears in Maryland Courts and Judicial Proceedings Code Section 3–801. There are two requirements under the law. First, a Maryland court can only intervene and help a child based on:
Abuse — The child suffered physical or emotional abuse at the hands of a parent, guardian or custodian;
Neglect — The parent(s) failed to provide sufficient care and, thus, neglected the child; or
Disorder — The child has a severe developmental disability or mental disorder that requires special care.
Second, the Maryland court must ascertain if the parent, guardian or custodian is willing or able to provide the necessary level of care to their child or children. If the parent, guardian or custodian is unwilling or unable to provide proper care, then the courts may intervene on the child's behalf.
To help understand the finer points of CINA laws in Maryland, it will be helpful to define several of the key terms outlined above.
What is the Difference Between Parents, Guardians and Custodians?
From the standpoint of CINA protections, parents, guardians and custodians appear to be legally equivalent. But in reality, Section 3-801 provides a specific definition for each of those terms.
Custodian — Is a person or government body appointed by the courts to take custody of a child;
Guardian — Is a person appointed by the Maryland courts to make ordinary and emergency decisions on behalf of a child; and
Parent — Is a natural or adoptive parent who has not terminated their parental rights.
What is the Definition of Abuse?
Under Section 3-801, there are three categories of abuse:
Sexual Assault;
Physical Harm; and
Mental Injury.
Furthermore, CINA protections are only available if:
The abuser is a parent, custodian, guardian, family member or household member; and
The victim is a child under the age of 18.
What is the Definition of Neglect?
Under Section 3-801, the term neglect refers to the general standards for child care. Specifically, parents must ensure that their children are kept out of harm's way. Neglect can occur if the parent leaves the child unattended — or fails to rectify a dangerous threat. If there is a substantial risk of danger, then the parent has a duty to protect their children. If the parent does not care for their children adequately, then the Maryland courts may intervene on the child's behalf.
What is the Difference Between Mental Disorder and Developmental Disability?
As outlined in Section 3-801, a mental disorder is a severe behavioral or emotional condition. The condition must emanate from a psychological or neurological source and impair the child's ability to perform basic functions.
On the other hand, a developmental disability is a chronic condition that impairs physical or mental functions. Unlike mental disorders, developmental disabilities do not come from psychological or neurological issues. To qualify as a developmental disability, the physical or mental impairment must prevent the child from gaining self-sufficiency.
Contact Us Today for Help
If you need legal assistance with child custody or support in Maryland, it can be decidedly worthwhile to speak with a trustworthy family law attorney. Based in Bel Air, Maryland, the attorneys at Schlaich & Thompson, Chartered have more than 55 years of combined legal experience in family and criminal law. If you need legal help, contact us today for an initial consultation.
Resource:
mgaleg.maryland.gov/webmga/frmStatutesText.aspx?article=gcj&section=3-801&ext=html&session=2017RS&tab=subject5