Paternity in Maryland Child Support Cases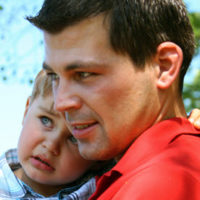 Child support is an important issue for divorced or unmarried parents with children in common. But under Maryland law, it is not possible to award child support payments or other obligations without determining paternity beforehand. As a result, the issue of paternity is absolutely vital in matters of child support.
In order to gain a clear understanding of this issue, the following sections will explore key considerations for paternity in Maryland. The first section will examine how to establish paternity.
How Can a Father Establish Paternity?
Under Maryland law, there are generally two ways to establish paternity when a child is born to unmarried parents. Either both parents complete an affidavit of parentage form, or a Maryland court can determine paternity by evaluating evidence from genetic testing and other sources.
What is an Affidavit of Parentage?
From a child's birth through their 18th birthday, it is possible for the parents to determine paternity with an affidavit of parentage. Both parents can sign the affidavit at the hospital immediately after the child's birth. Doing so will ensure that the father's name is present on the child's birth certificate.
Alternatively, the parents can take the affidavit of parentage and sign it later. In those cases, both parents must sign the form in the presence of a notary public.
Is it Possible to Rescind an Affidavit of Parentage?
After signing an affidavit of parentage, a parent has up to 60 days to rescind. By filing the necessary form within 60 days, a parent can cancel the affidavit of parentage.
After the initial 60-day period, it is not possible to rescind or cancel an affidavit of parentage. At that point, only a Maryland court can declare an affidavit of parentage null and void based on:
Duress;
Fraud; or
Material mistake.
What if there is a Dispute Regarding Paternity?
If there is a dispute regarding paternity, either parent or the Maryland Child Support Administration can request genetic testing. Specifically, investigators will compare DNA samples from the potential father and the child.
If the probability of paternity is 99 percent or greater, then a Maryland court will confirm the identity of the child's father. Then the court may award child support.
If the issue of paternity remains unclear after genetic testing, then a Maryland court will conduct a hearing. During that hearing, the court will consider all relevant evidence in an attempt to determine paternity.
Contact Us Today for Help
If you have legal questions about child support in Maryland, it can be extremely valuable to speak with a trusted family law attorney. The attorneys at Schlaich & Thompson, Chartered in Bel Air, Maryland, have more than 55 years of combined legal experience in matters of criminal defense and family law, including child support and related considerations. If you need legal help, contact us for an initial consultation.