Is it Legal to Possess an Assault Weapon in Maryland?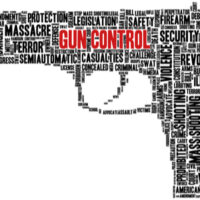 Under Maryland state law, there are various rules and regulations concerning firearms. Any person who violates these state laws is guilty of a gun crime, which can lead to prison time and costly fines. In addition to other gun laws, Maryland prohibits any person from purchasing, possessing, or using assault weapons.
What is the Maryland Definition of an Assault Weapon?
Maryland Code of Criminal Law Section 4-301 outlines three separate categories of assault weapons — Assault Long Guns, Assault Pistols, and Copycat weapons.
Assault long guns and pistols are typically military-style firearms. Typically, these firearms can discharge rounds quickly and come equipped with high-capacity magazines. Maryland law does not provide an overarching breakdown of the specific qualities of these assault weapons. Instead, state law outlines extensive lists of firearms from certain manufacturers that qualify as assault long guns or pistols.
On the other hand, firearms that qualify as copycat weapon have defined set of characteristics under Section 4-301. Specifically, the term copycat weapon refers to the following semiautomatic firearms:
Rifles with a folding stock, grenade launcher, or flash suppressor;
Rifles with a magazine capacity of more than 10 rounds;
Rifles with an overall length of less than 29 inches;
Pistols with a magazine capacity of more than 10 rounds; and
Shotguns with a folding stock or revolving cylinder.
What are the Maryland Laws Addressing Assault Weapons?
Maryland Code of Criminal Law Section 4-303 establishes the laws governing assault weapons. Under this section, it is unlawful to:
Transport an assault weapon into Maryland;
Purchase or possess an assault weapon;
Transfer or receive an assault weapon; or
Sell or offer to sell an assault weapon.
That being said, there are certain exceptions to the Maryland laws prohibiting assault weapons. Approved research and development testing of assault weapons is one exception. Another exception involves the lawful purchase before assault weapons became illegal. But outside of limited exceptions under Maryland law, any person who violates Section 4-303 is subject to the criminal penalty explained in the following section.
What is the Maryland Penalty for Assault Weapon Crimes?
Maryland Code of Criminal Law Section 4-306 describes the criminal penalty for assault weapon crimes. Any person who violates Maryland's prohibition on assault weapons is guilty of a misdemeanor offense. Upon conviction, the offender can face a maximum punishment of three years in prison and $5,000 in fines.
However, Section 4-306 also outlines an elevated penalty structure for using assault weapons while committing a violent crime. Any person who commits a violent crime with an assault weapon will face the following penalty structure:
First Offense — Imprisonment for a mandatory minimum of five years with a maximum of 20 years; or
Second or Subsequent Offense — Imprisonment for a mandatory minimum of 10 years with a maximum of 20 years.
Contact Us Today for Help
If you have legal questions about Maryland charges for a gun crime, it can be extremely constructive to reach out to an accomplished Bel Air gun crimes attorney. The attorneys at Schlaich & Thompson, Chartered have more than 60 years of combined legal experience in criminal and family law, including a myriad of gun crimes. If you need legal help, contact us today for an initial consultation.
https://www.stclaw.net/how-does-maryland-law-address-different-types-of-robbery/