Interim, Temporary & Final Protective Orders For Maryland Domestic Violence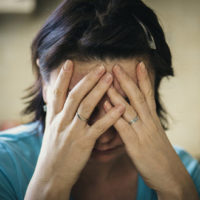 Any person who is a victim of domestic violence in Maryland can go to the state courts and ask for protection. Certain petitioners will seek protection in the form of a protective order.  This device enables the judicial system to intervene on behalf of certain domestic violence victims. Whether domestic violence involves assault and battery, sex crimes, or similarly abusive conduct, protective orders can help end the abuse and protect the victim.
Protective orders are available to victims who have a close relationship with their abuser. If the victim and abuser are connected by marriage, blood, or a sexual relationship, for example, then a protective order can be appropriate. Otherwise, the victim may need to obtain a peace order instead.
Although each domestic violence situation is completely unique, the types of protective order available generally falls into one of three categories. Maryland law typically provides for interim, temporary, and final protective orders.
What is an Interim Protective Order?
In emergency situations, a domestic violence victim may need to obtain an interim protective order. These protective orders are available when the state courts are closed. When a domestic violence victim needs help at night or over the weekend, they can request an interim protective order by visiting or calling the District Court Commissioner's office.
Interim protective orders only last for a few days, as they are meant to be short-term solution. For legal protection to continue, a domestic violence victim must go through the process of obtaining a temporary protective order.
What is a Temporary Protective Order?
Temporary protective orders are the intermediate level of legal protection for domestic violence victims. In order to obtain this type of order, the victim must appear at a hearing and show reasonable grounds for protection. In other words, the victim has the burden of showing that abuse has occurred. Then a judge will decide whether to apply any legal remedies, such as awarding possession of a residence, custody over children, etc.
Temporary protective orders also have a fixed expiration date. These orders generally last a maximum of seven days. But if the state courts have trouble finding or notifying the abuser, then temporary protective orders can be extended for up to six months.
What is a Final Protective Order?
Final protective orders are the final step in the process for domestic violence victims. In order to obtain a final protective order, the victim must appear before a judge at a hearing. Typically, the abuser must appear in court as well. Though even if the abuser does not show up, a judge can enter a default order anyway.
If the judge decides to issue a final protective order, it is possible to award certain remedies for up to one year. For example, the state courts can require the abuser to refrain from contacting the victim at home, work, or school. The state courts can also award custody of children or pets to the victim and a variety of other measures.
Let Us Help You Today
If you or a loved one have questions about interim, temporary, or final protective orders in Maryland, it can be highly favorable to speak with a seasoned domestic violence attorney. The Bel Air domestic violence attorneys at Schlaich & Thompson, Chartered have more than 60 years of combined legal experience in family and criminal law, including protective orders and other aspects of domestic violence. If you need legal help, contact us today for an initial consultation.
https://www.stclaw.net/examining-the-maryland-approach-to-domestic-violence/