How Does Maryland Treat Property Division After Divorce?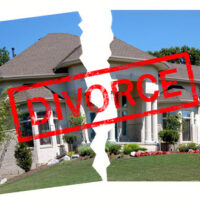 Property division can be one of the most important aspects of a Maryland divorce. In this context, marital property refers to anything a couple acquires during their marriage with a few exceptions. The term "marital property" does exclude certain things, such as third-party gift or inheritance.
In the course of pursuing a divorce, the parties involved can reach mutual agreement as to property division. But in many cases, the Maryland courts get involved to evaluate marital property and determine a fair and balanced division of such property.
How Does Maryland Divide Marital Property?
Before dividing marital property under Maryland Code of Family Law Section 8-205, the state courts must first determine:
Which property qualifies as marital property; and
The value of any marital property.
At that point, Section 8-205 enables the Maryland courts to:
Transfer ownership interest in marital property;
Grant a monetary award; or
Realize both of the actions above.
Furthermore, Section 8-205 enables the Maryland court to transfer ownership of an interest in any:
Pension, retirement, profit-sharing, or deferred compensation plan from one party to either or both parties;
Family use personal property from one party to either or both parties; or
Real property jointly owned by the parties and used as their principal residence when living together.
In terms of transferring ownership of a principal residence, the Maryland courts may:
Order the transfer of ownership from one party to the other party;
Authorize one party to purchase the other party's interest in such real property; or
Realize both of the actions above.
What are the Required Considerations for Dividing Marital Property?
As noted above, property division under Section 8-205 can occur via ownership transfer or monetary award. Before granting a transfer or award, however, Section 8-205 requires the Maryland courts to consider all of the factors below:
The financial contributions each party made to the marriage;
The non-monetary contributions each party made to the marriage;
The value of each party's property interests;
The financial circumstances of each party at the time of property division;
The reasons that led to divorce and the estrangement of the parties;
The length of time the parties were married;
The age, mental condition, and physical health of each party;
The conditions under which the parties acquired marital property, including the efforts expended by each party;
The contributions by either party in the acquisition of any real property held by the parties as tenants by the entirety;
The award of alimony or possession and use of the family home or any family use personal property; and
Any other factors the court deems necessary or appropriate to consider in the context of dividing property in a fair and balanced manner.
Do You Need Legal Help?
If you need legal assistance with property division after a Maryland divorce, the Bel Air divorce attorneys Schlaich & Thompson, Chartered can help. Reach out to us today for help.