How Does Maryland Regulate Handgun Use?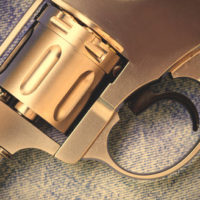 Even though every person in the United States has a constitutional right to bear arms under the Second Amendment, Maryland imposes numerous handgun laws and similar regulations. Every handgun owner in Maryland must abide by these rules or face criminal penalties, including but not limited to costly fines and even prison time.
Definition of a Handgun
Maryland Code of Criminal Law Section 4-201 defines the term handgun under state law. Under this section, the term handgun includes:
Pistols;
Revolvers;
Short-barreled rifles;
Short-barreled shotguns; and
Other firearms capable of being carried in a concealed fashion.
On the other hand, Section 4-201 specifically excludes the following types of firearms from the definition of a handgun:
Standard-barreled rifles;
Standard-barreled shotguns; and
Antique firearms manufactured before 1899 and certain replicas.
Use of a Handgun
Maryland Code of Criminal Law Section 4-203 regulates the use of handguns within the state. Under this section, it is unlawful to carry, transport, or wear a handgun:
On or about the person, whether openly or in a concealed fashion;
While operating a motor vehicle on many public highways and roadways;
On public school property; or
While intending to inflict physical harm or death to another person.
That being said, there are numerous exceptions to the regulations on carrying, transporting, and wearing handguns within Maryland. Law enforcement officers and active duty military personnel are allowed to carry and use handguns in the performance of their official duties. Other handgun owners are allowed to transport their firearms unloaded in an enclosed case.
Penalties for Unlawful Use of a Handgun
Section 4-203 also outlines the penalties for unlawful use of handgun in Maryland. A violation of this section is usually a misdemeanor offense with a criminal fine between $250 and $2,500.
In terms of prison time, however, the offender's sentence can change based on the number of previous handgun crimes. For example:
First Conviction — The offender normally faces a prison sentence between 30 days and three years;
Second Conviction — The offender normally faces a prison sentence between 12 months and 10 years; and
Third or Subsequent Conviction — The offender normally faces a prison sentence between 36 months and 10 years.
Furthermore, the prison sentence for unlawful use of a handgun can increase when committed at a school or with the intention of inflicting harm or death. These crimes constitute more serious violations of Section 4-203. As a result, a conviction ordinarily results in a longer prison sentence than other versions of this offense.
Let Us Help You Today
If you have legal questions about gun crimes or other criminal offenses in Maryland, it can be exceptionally helpful to consult with an accomplished Bel Air criminal defense attorney. The attorneys at Schlaich & Thompson, Chartered have more than 60 years of combined legal experience in criminal and family law, including gun crimes and different criminal offenses. If you need legal help, contact us today for an initial consultation.
https://www.stclaw.net/drunk-driving-suspected-in-maryland-crash-that-kills-three-kids/