How Does Maryland Family Law Determine Matters of Child Custody?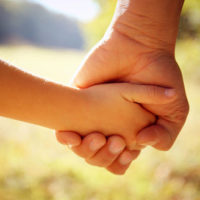 Maryland family law recognizes certain rights and duties with respect to parent-child relationships. Each parent generally has a right to some level of child custody, while also jointly bearing the burden of child support. Though in matters of dispute, the Maryland courts have the authority to determine an appropriate custody arrangement, while honoring the best interests of any children involved.
Natural Guardianship
Maryland Code of Family Law Section 5-203 establishes that the birth parents to a minor child are considered joint natural guardians. This means that each parent has certain rights to make decisions on their child's behalf. This also means that each parent is jointly responsible for child care, education, support, nurture, and welfare.
Under Section 5-203, a parent can become the sole natural guardian of a child, but only if the other parent:
Dies;
Abandons the family; or
Becomes incapable of satisfying parental duties.
Award of Custody
If a child's natural parents live apart, Section 5-203 enables the Maryland courts to determine a custody arrangement. In these matters, Maryland family law treats both parents equally. Neither parent is presumed to have greater custody rights than the other.
In any custody determination, the Maryland courts must focus on the best interests of the children involved. In other words, the courts will not grant a custody arrangement that places any children at risk of harm.
More specifically, there are certain factors that the courts consider to evaluate a child's best interests, including but not necessarily limited to:
Character and fitness of each parent;
Physical and mental condition of each parent;
Financial circumstances of each parent;
Capacity to maintain family relationships; and
Preference of each child involved.
When making a custody determination, the Maryland courts may award sole legal or physical custody to either parent. The parents may also share responsibility in a joint custody arrangement. In situations with multiple children, the courts may divide the children between the parents by awarding split custody.
Denial of Custody
In most circumstances, Maryland family law recognizes a parent's right to see their children. Even if one parent receives full legal custody, the other parent will likely have certain child visitation rights.
In extreme cases, however, the Maryland courts may decide that awarding custody will harm a child's best interests. This is often the case when there is evidence of child abuse or neglect. If there is evidence of parental abuse or neglect, Maryland Code of Family Law Section 9-101 authorizes the courts to:
Approve a supervised visitation arrangement; or
Deny parental custody rights altogether.
Contact Us Today for Help
If you have legal questions about child custody laws in Maryland, it can be tremendously valuable to speak with a seasoned family law attorney. The Bel Air child custody attorneys at Schlaich & Thompson, Chartered have more than 60 years of combined legal experience in family and criminal law, including child custody. If you need legal help, contact us today for an initial consultation.
https://www.stclaw.net/4-types-of-child-custody-under-maryland-family-law/