How Can You Co-Parent Effectively?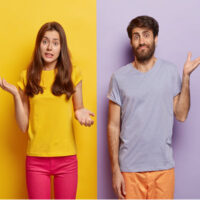 Right after a divorce is finalized, many parents begin co-parenting. Even though co-parenting is not too dissimilar from parenting as a married couple, it still offers a variety of unique challenges.
By being aware of methods and strategies that allow for effective co-parenting, it is much easier for two former spouses to parent in a healthy, civil, and effective manner. 
What Is Co-Parenting? 
The term "co-parenting" refers to the following: two people who are sharing the duties of raising a child, even though they are separated and/or not in a relationship.
Regarding the last part of that definition, this isn't always true. But, within the context of child custody and divorce, co-parenting is between two people who are no longer together.
To raise a child together, while separated, is no easy task. But, there are certain methods and strategies that, when applied, make it much easier for two separated parents to raise a healthy, happy child together. 
How Can You Co-Parent Effectively? 
Right below this paragraph, there are three methods and strategies that can, and will, enable two separated parents to co-parent effectively. Each one will allow for a healthy relationship between the two divorced spouses and their children, as well as healthy, happy children.
Maintain A Regular Schedule 
Every parenting plan should contain a series of structures that serves as a schedule. Sometimes, this schedule will need to be adjusted but, by and large, it should be maintained as often as possible.
To go along with the above, a parent should put their children's needs first, when it comes to matters of scheduling. By doing so, they can prevent anxiety and ensure that their children have the stability and security that they need to focus, grow, and relax.
Say Good Things About Your Former Spouse 
A former spouse who frequently – or, even, infrequently – says cruel or mean things about their former spouse is doing both their former and their children a major disservice.
Rather than saying nasty things about their former spouse, a parent should either say positive things or say as little as they can, so as not to put their children in the middle of a conflict that they are not a part of.
Outside of the reasons outlined above, it is likely that a child may share the comments their parent has made, regarding the other parent. This can lead to tension and disagreements that create further problems.
Communicate In A Civil, Pleasant, And Effective Manner 
Every co-parenting relationship comes with problems. But, the act of addressing these problems can, if handled improperly, lead to further problems.
To prevent further problems from arising, each spouse must communicate in a manner that is civil, pleasant, and effective. Some of the best ways to do so are as follows:
Do not bring up the past.
State the problem/situation in clear, specific language.
Use a calm, pleasant voice.
Avoid the use of "You" language.
Conduct these conversations away from the children.
Consider using a parenting app for stored written communications, shared calendar etc.
Each one of the tips outlined allows for civil, pleasant, and effective communication. 
Do You Need Legal Help? 
Going through a child custody case is not easy. For this reason, it is always greatly beneficial to contact a Bel Air child custody lawyer.
Our lawyers, at Schlaich & Thompson, have more than 60 years of combined legal experience in family law.
If you need help with a child custody case, contact us today for an initial consultation.
Source: 
law.cornell.edu/wex/child_custody
law.cornell.edu/wex/parenting_plan