Examining 3 Requirements For Divorce Actions In Maryland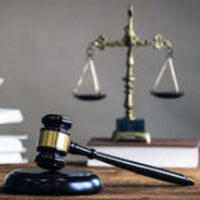 Maryland family law imposes numerous requirements on divorce actions. Before a married couple can pursue a divorce, they must be able to demonstrate an acceptable reason, which is referred to legally as a "ground." In certain cases, there is a residency requirement. And when children are involved, parents may need to complete an educational seminar.
Residency
Maryland Code of Family Law Section 7-101 establishes the residency requirement for divorce. Under this section, the residency requirement only applies if the grounds for divorce occurred outside of Maryland. In these situations, at least one spouse must have resided in Maryland for at least six months before filing for divorce.
Grounds
Maryland Code of Family Law Section 7-103 details the acceptable grounds for a final divorce. The acceptable reasons for a permanent divorce are:
Adultery, if one spouse engaged in sex outside of the marriage;
Desertion, if one spouse abandoned the marriage in a deliberate and final manner, without any hope of reconciliation;
Conviction, if one spouse was convicted for a felony or misdemeanor offense with a confinement period of at least three years;
Separation, if both spouses have lived apart and separate for at least one year without interruption;
Insanity, if one spouse was declared insane and confined to an institution for at least three years before the divorce action;
Cruel Treatment, if one spouse treated the other spouse or a child in a cruel or excessively vicious manner, without any hope of reconciliation; or
Mutual Consent, if both spouses execute a written marital separation agreement that resolves alimony, property division, and child support, care, and access.
The person requesting a final divorce must be able to demonstrate one of the grounds listed above. Without demonstrating an acceptable ground for divorce, the Maryland courts will not approve the request.
Educational Seminar
Maryland Code of Family Law Section 7-103.2 details the educational seminar requirement for certain divorces. This requirement only applies to divorces that involve issues relating to child custody, support, or visitation.
In these cases, the Maryland courts may require parents to complete an educational seminar designed to educate parents on the effects of divorce on children and minimize any disruption to the children involved. However, the parents are not required to attend these seminars together or at the same time.
Under Section 7-103.2, the Maryland Court of Appeals maintains control over these educational seminars by:
Providing the content required for these seminars;
Detailing the timeline for completing these seminars, after the parents receive legal notice of the requirement;
Creating factors that allow parents to apply for an exemption from this requirement;
Instituting sanctions for any failure to complete this requirement; and
Establishing fees to fund the educational seminars, including a route for waiver of fees under certain circumstances.
Do You Need Legal Help?
For help from a skilled Bel Air divorce attorney, contact Schlaich & Thompson, Chartered for a consultation on your case.