Can Alimony Support Payments In Maryland Continue Forever?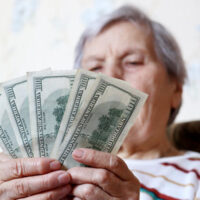 Alimony is a form of spousal support payment that is available after divorce or annulment. This financial obligation is designed to help a spouse become self-sufficient after ending their marriage. While alimony typically has a specific endpoint, there are circumstances under which support can continue indefinitely.
Private Agency Guardianship
Maryland Code of Family Law Section 11-101 explains when the state courts may award alimony. Under this section, it is possible to award alimony pursuant to:
A bill of complaint for alimony; or
A court order that grants annulment or divorce.
The Maryland courts may grant alimony to either spouse. Though if the spouses addressed alimony in a valid marital settlement agreement, the state courts are bound by such an agreement.
How Long Does Alimony Last in Maryland?
Maryland Code of Family Law Section 11-106 assigns responsibility to the state courts to determine the duration of alimony support payments. Under this section, the Maryland state courts:
Determine how much alimony is owed and how long alimony will last;
May award alimony starting from the point that either spouse requests alimony; and
Decide when alimony will end, after which no further support payments are owed.
In order to determine the duration and amount of alimony, the Maryland state courts must consider various factors. These factors include but are not limited to the:
Duration of the marriage;
Standard of living establishing during the marriage;
Respective ages of each spouse;
Health condition, mentally and physically, of each spouse;
Financial circumstances of each spouse;
Ability and time required for either spouse to become self-sufficient;
Reasons for which the spouses pursued divorce or annulment;
Contributions, monetary and non-monetary, each spouse contributed to the marriage;
Capacity of one spouse to make alimony support payments to the other spouse; and
Marital settlement agreement between the spouses, if applicable.
Can Alimony Last Forever in Maryland?
It is possible for the Maryland state courts to award alimony for an indefinite period of time under Section 11-106. This extraordinary power is reserved for situations where:
It is unreasonable to expect one spouse to become self-sufficient, due to age, disability, illness, or infirmity; or
There is an unreasonable difference between the standards of living of the spouses, even after one spouse gains some form of self-sufficiency.
Even if the Maryland courts award alimony for an indefinite time period, these support payments will terminate at some point. Under Maryland Code of Family Law Section 11-108, alimony support payments terminate if:
Either spouse dies;
The spouse receiving alimony gets remarried; or
The state courts find that termination is necessary to avoid an unfair outcome.
Do You Need Legal Help?
For help with your case, reach out to the Bel Air alimony attorneys at Schlaich & Thompson, Chartered. We can help you throughout each step of your case.