Analyzing 3 Crucial Elements of Child Support in Maryland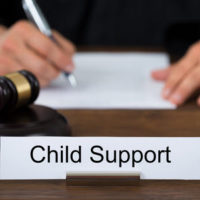 Under Maryland family law, child support is a mechanism to divide the costs and burdens of raising children between parents. This type of support payment is most common for unmarried or divorced parents who live apart. And the Maryland state courts usually award child support to protect the health and safety of any children involved.
Retroactive Award of Child Support
Maryland Code of Family Law Section 12-101 outlines when the state courts may award child support to a parent. Regardless of where a request for child support comes from, the courts may grant these payments from the date the request was filed.
To illustrate this principle, imagine that a parent filed a request for child support with the Maryland courts on January 1st. After the court receives the request, there will be a review period before awarding or denying child support. Even if it takes a long time for the court to grant the request for child support, payments can be retroactive to the filing date of January 1st.
In this context, the Maryland state courts must take into account two important considerations. First, the court must ensure that any award of child support is fair and equitable. The courts may not award child support if doing so would create an unfair or inequitable result. Second, the court must give credit for certain payments made before making an official award of child support.
Change of Address or Employment
After a Maryland state court awards child support, Section 12-101 requires both parents to provide notice for several types of changes. More specifically, either parent must notify the state courts within 10 days of:
Changing employers or losing their job; or
Moving to a new address.
If either parent fails to tell the courts about a change of employment or address, they may not receive important child support notices. Consequently, that party may inadvertently miss an important court date and, potentially, suffer an unfavorable ruling.
Medical Costs & Health Insurance
Section 12-101 also explains how medical costs and hospital expenses relate to child support payments in Maryland. Under this section, the state courts may hold either parent partially or totally responsible for the medical costs of:
The mother's pregnancy, including hospitalization and recovery.
The child's health and well-being, including neonatal support.
On a related note, Maryland Code of Family Law Section 12-102 establishes certain requirements for parents to include children on health insurance policies. This section enables the Maryland state courts to require a parent to include their child on a health insurance policy if:
The parent is able to obtain a health insurance policy through their employer or otherwise; and
The cost to include a child on the health insurance policy is fair and reasonable to the parent.
Do You Need Legal Help?
If you need legal assistance with child support or other facets of Maryland family law, it can be highly fruitful to contact an experienced Bel Air child support attorney. The attorneys at Schlaich & Thompson, Chartered have more than 60 years of combined legal experience in family and criminal law, including child support. If you need legal help, contact us today for an initial consultation.
https://www.stclaw.net/what-are-natural-guardianship-rights-for-maryland-parents/