Unconscionability In Alimony Requests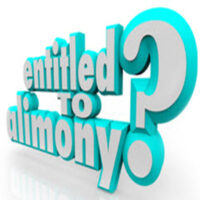 Alimony is often one of the most contested issues in divorce proceedings. Generally speaking, the court can award two different types of alimony after your divorce is finalized, namely rehabilitative and indefinite alimony. Of the two, indefinite alimony is the most difficult to secure. A spouse must demonstrate a need for indefinite alimony and only on rare occasions is it granted.
One situation in which a spouse can acquire indefinite alimony is when they can demonstrate that the difference between the parties' respective standard of living without indefinite alimony is unconscionably disparate under the law.
Unconscionability under Maryland law 
As an example of unconscionability, we can review the following case. A husband divorced his wife after 19 years of marriage. The wife asked the court for indefinite alimony. In arguing her case, she noted that she was 49 years of age, had injuries requiring surgery, and had degrees that she earned over 20 years ago and never used. The court, in this case, awarded the wife temporary alimony.
When determining alimony, the court bases its decision on Section 11-106(b) of Maryland's family code. Maryland courts look at the spouse's future earning prospects and future expenses when determining alimony. If the trial court neglects to consider the spouse's future prospects, it then becomes possible to appeal the ruling. In the case mentioned above, the wife successfully appealed the judge's decision. The decision mentioned above only considered the spouse's expenses. Without a finding of fact, the appellate court had no way to decide when or if the wife would be self-supporting or whether the parties' standards of living would be unconscionably different.
Proving unconscionable disparity in Maryland 
In the case mentioned above, the wife made between 39% and 26% of what her husband made. Rulings concerning unconscionable disparity were made in favor of recipient spouses even in cases where the party requesting alimony made as much as 43% of what their spouse made.
When considering the matter of unconscionable disparity, the court takes into account the following factors:
The ability of the party seeking alimony to be self-supporting
The time necessary for the party to gain education or training
The standard of living the couple established during their marriage
The duration of the marriage
The factors that contributed to the breakdown of the marriage
The age of each party
The ability of the paying party to remain financially solvent
The financial needs and resources of each party
In other words, if one spouse is left unable to care for themselves unless they are supported by the other spouse, then the court may award indefinite alimony. This depends on a number of circumstances which are outlined above.
Talk to a Bel Air, Maryland Divorce Lawyer Today 
If you have any questions or concerns regarding alimony, call the Bel Air family lawyers at Schlaich & Thompson today. With over 60 years of experience, we can help you advocate for indefinite alimony.