Surveying Maryland Laws for Alimony Support Payments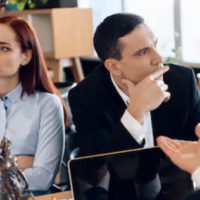 When a married couple decides to pursue an annulment or divorce in Maryland, they are deciding to end their marriage. Even after a marriage ends, however, circumstances often require one spouse to pay support to the other spouse by making alimony payments. These support payments help address imbalances between the spouses.
When Is it Possible to Award Alimony?
Maryland Code of Family Law Section 11-101 governs the terms under which a state court may grant alimony. On a larger level, it is possible to grant alimony to either spouse if they submit a legal request for such support payments.
Additionally, the Maryland state courts may award alimony as part of an:
Annulment; or
Absolute or limited divorce.
What Factors Are Considered Before Awarding Alimony?
Maryland Code of Family Law Section 11-106 addresses the factors a state court must consider before awarding alimony. In all cases, the Maryland courts must ensure that an alimony award is fair and equitable. More specifically, the state courts examine a series of factors, including but not limited to the:
Capacity to be completely or partially self-sufficient;
Time, education, or training required to secure suitable employment;
General standards of living during the marriage;
Duration of the marriage;
Monetary and non-monetary contributions to the family's well-being;
Reasons for the divorce or annulment;
Age of each spouse;
Physical and mental condition of each spouse;
Ability to pay alimony and retain self-sufficiency;
Agreement between the spouses concerning alimony, if any; and
Financial needs and resources of each spouse, including assets, benefits, and income.
How are the Duration & Amount of Alimony Determined?
Section 11-106 also outlines the boundaries for determining the amount and duration of alimony awards in Maryland. In most cases, the Maryland state courts determine a fixed amount and period for alimony payments, adhering to the conditions below:
The state courts have the authority to set the amount and duration of alimony;
A spouse may receive alimony as soon as they submit a legal request for alimony; and
Alimony stops at the end of the court-ordered period for support payments.
In limited situations, the Maryland state courts may award alimony for an indefinite period of time. In order to do so, a state court must determine that:
Either spouse will have extreme difficulty reaching self-sufficiency, due to age, disability, or illness; or
There is an unconscionably disparate gap between the spouses in terms of financial circumstances, even after reasonable efforts to reach self-sufficiency.
On a related note, Maryland Code of Family Law Section 11-107 does provide an avenue for extending or modifying an alimony award. Precisely, the state courts may extend the duration or modify the amount of alimony — but only when required to avoid a harsh or unfair outcome.
Contact Us Today for Help
If you have legal questions about alimony or other areas of Maryland family law, it can be exceedingly useful to reach out to a trustworthy Bel Air divorce attorney. The attorneys at Schlaich & Thompson, Chartered have more than 60 years of combined legal experience in family and criminal law, including alimony support payments. If you need legal help, contact us today for an initial consultation.
https://www.stclaw.net/examining-the-8-grounds-for-absolute-divorce-in-maryland/