Receiving Maryland Child Support via Direct Deposit or EPiC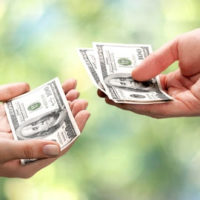 Child support is a legal mechanism that ensures both parents contribute to the welfare of their children. During a divorce or custody process, a Maryland court can order one parent to pay child support to the other parent. Generally, the noncustodial parent makes support payments to the custodial parent. This accounts for the additional burden of day-to-day childcare.
Traditionally, child support payments arrived in the mail via check or money order. But there are other options for receiving child support payments in Maryland. The following sections will explore how a parent can receive child support payments via direct deposit or EPiC.
Maryland Child Support Payments via Direct Deposit
Direct deposit is available to parents who receive payments from the Maryland Child Support Administration (CSA) and have a checking account. Instead of waiting for a check in the mail, the CSA can deposit the funds directly into the recipient's account.
In order to apply for direct deposit, the parent receiving child support payments must:
Log into their myDHR account;
Click on the option to enroll in direct deposit;
Complete the authorization form for direct deposit;
Attach a voided check and a copy of valid identification, such as a driver's license or state ID; and
Send the completed application with attachments to the CSA.
Maryland Child Support Payments via EPiC
The Electronic Payment Issuance Card (EPiC) is available to parents who receive payments from the CSA but do not have a checking account. Essentially, EPiC is a Visa debit card that can be used in the same way as any other debit or credit card. This allows parents without checking accounts to avoid waiting for a check in the mail.
Interested parents can enroll in the EPiC program by contacting the CSA. After successful enrollment, the parent will receive their child support payments directly on their EPiC. Please find below several key features of the EPiC program.
Initial Delivery — Approximately one month after the CSA receives the first child support check, the parent should receive their EPiC.
Additional Payments — For each subsequent child support payment, the CSA will deposit the funds directly into the parent's EPiC.
Purchases & Withdrawals — The parent can use their EPiC to make purchases at stores or withdraw money from an ATM.
Adding Balance — Only the CSA can add funds to an EPiC from a valid child support payment. Parents cannot add additional funds to their EPiC account.
Debit vs. Credit — EPiC functions like a debit card, not a credit card. This means that parents are unable to overcharge their EPiC account. If the purchase exceeds the remaining balance, the transaction will be declined.
Contact Us Today for Help
If you have questions about child support in Maryland, it can be highly useful to consult with a skilled family law attorney. The attorneys at Schlaich & Thompson, Chartered in Bel Air, Maryland, have more than 55 years of combined legal experience in matters of criminal defense and family law, including child support. If you need legal help, contact us for an initial consultation.