Protective Orders in Maryland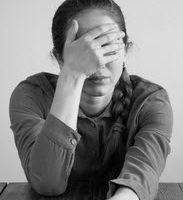 The topic for exploration today is an important consideration for any domestic violence dispute – protective orders. This type of order is a legal mechanism designed to protect victims from continued abuse. The following sections will explore the different characteristics of protective orders under Maryland law.
What is a Protective Order in Maryland?
Protective orders are only available to family members or other people with close relation to the domestic abuser. Maryland law recognizes seven different types of family members who are eligible for protective orders, including:
Current or previous spouses;
People with common blood, marriage or adoption relation;
Parents who have a child together;
People in a caretaker-vulnerable adult relationship;
People who share a domicile presently;
Parents, stepparents, children or stepchildren; or
People who have been engaged in a sexual relationship during the past year.
What are the Benefits of a Protective Order in Maryland?
There are two major types of protective orders in Maryland – Interim or Temporary Protective Orders and Final Protective Orders.
In an Interim or Temporary Protective Order, the judge can issue many instructions to a domestic abuser, including:
Discontinue any and all abuse;
Refrain from contacting the victim at home, work or school;
Stay away from a residence, if the victim and abuser are married and living together;
Stay away from a residence, if the victim and abuser are not married but living together under certain conditions;
Award temporary custody of children.
In a Final Protective Order, the judge can mandate any of the items above from interim or temporary orders as well as additional instructions, including:
Institute a temporary visitation schedule for the children;
Grant emergency family maintenance;
Determine possession of a jointly owned motor vehicle or pets;
Command either or both parties to submit to counseling;
Order the domestic abuser to give up their firearms;
Instruct the domestic abuser to pay legal fees; and
Compel other actions that are deemed necessary to protect the victim from further domestic abuse.
What is the Filing Process for a Protective Order in Maryland?
Victims of domestic violence can obtain a protective order in Maryland by completing and a Petition for Protective Order (CC-DC-DV-001). Upon completion of all requested information, victims can file their petition with any District Court or Circuit Court during standard business hours. Outside of standard business hours, victims can file their petition with the Commissioner's Office of the District Court, which is open 24/7.
Do You Need Legal Assistance from a Proficient Domestic Violence Attorney?
If you or a loved one are dealing with domestic violence, there is no substitute for a proficient domestic violence attorney. Don't hesitate to contact Schlaich & Thompson Chartered in Maryland for assistance today.