Maryland Local Teams For Reviewing Domestic Violence Fatalities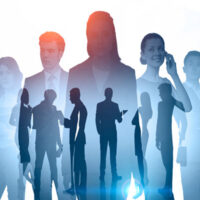 Domestic violence is a form of abuse under Maryland law that can involve serious bodily harm, threats of such harm, or other acts of violence. But unlike other types of abuse, domestic violence requires a specific type of relationship between the perpetrator and the victim. In many domestic violence cases, the perpetrator and victim are current or former spouses, parents to a common child, or romantic partners.
In light of the relationships involved in domestic violence cases, Maryland established a program to track fatalities in these matters. Referred to as Domestic Violence Fatality Review Teams — or "Local Team(s)" for short — these county-based groups incorporate multidisciplinary and multiagency actors to review fatalities stemming from domestic violence.
Composition of Local Teams in Maryland
Maryland Code of Family Law Section 4-703 explains that each Local Team shall draw from available resources within the applicable county. As available, each Local Team shall include individuals from:
Survivors of domestic violence;
Domestic violence service providers and coordinating council;
Local departments of health and social services;
Judges and clerks of the district or circuit courts;
Law enforcement agencies;
State's Attorney's office;
Chief Medical Examiner's office;
Division of Parole and Probation;
Intervention service providers;
Hospitals; and
Other people necessary to work for the Local Team, as recommended by that team.
Purpose of Local Teams in Maryland
Maryland Code of Family Law Section 4-704 furnishes the purpose of the Local Teams. Each of these teams is responsible for preventing domestic violence fatalities by:
Advancing cooperation between agencies involved in investigating domestic violence and those providing services to victims;
Exploring the causes of domestic violence fatalities within the applicable county; and
Developing plans and recommended changes for agencies that deal with domestic violence cases.
To achieve the purpose outlined above, each Local Team must:
Create and execute protocols for the operation of the team;
Review fatalities and serious physical injuries related to domestic violence within the applicable county;
Conduct regular meetings to review cases, recommend actions, and suggest preventive measures; and
Deliver reports that help improve inter-agency coordination, implement recommended changes, and suggest changes to law, policy, and practice.
It is important to note a limitation on the power of the Local Teams. These teams may only review domestic violence cases only after the conclusion of:
Trial case in the matter; or
Investigation of a suicide in the matter.
Do You Need Legal Help?
If you have legal questions about domestic violence in Maryland, it can be demonstrably helpful to speak with a seasoned Bel Air domestic violence attorney. The attorneys at Schlaich & Thompson, Chartered have more than 60 years of combined legal experience in family and criminal law, including domestic violence. If you need legal help, contact us today for an initial consultation.
SOURCES:
mgaleg.maryland.gov/mgawebsite/Laws/StatuteText?article=gfl&section=4-701&enactments=False&archived=False
mgaleg.maryland.gov/mgawebsite/Laws/StatuteText?article=gfl&section=4-703&enactments=False&archived=False
mgaleg.maryland.gov/mgawebsite/Laws/StatuteText?article=gfl&section=4-704&enactments=False&archived=False