Examining 4 Key Elements of Child Visitation Schedules in Maryland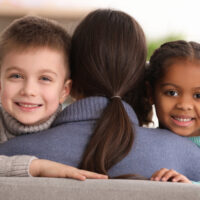 For divorced or unmarried parents in Maryland, the creation of a child visitation schedule is extremely important. Even in situations where one parent has full physical and legal child custody, the other parent usually retains some visitation rights.
Assuming both parents have at least partial custody and visitation, it is necessary to create a schedule to satisfy those rights and safeguard the best interests of the children involved. Maryland law does not provide a standard version of a child visitation schedule. But in common practice, many of these arrangements contain the four types of provisions described in the following sections.
Everyday Schedule for Regular Use
The most important function of a child visitation schedule is creating a regular calendar for both parents to follow. This part of the schedule provides both parents with a clear breakdown of when they will be responsible for their children.
In some cases, one parent takes the children during the week, while the other handles weekends. In other cases, one parent might have full legal and physical custody, with the other parent only having periodic visitation. Ultimately, each visitation schedule accounts for the individual circumstances of the parents and children involved.
Holiday Schedule for Special Events
The holiday schedule demonstrates which parent is responsible for the children during special events, such as Thanksgiving, Christmas, or Memorial Day. The same applies for birthdays and other holidays, such as Mother's Day or Father's Day.
As with the everyday schedules, holiday schedules can change drastically from family to family. In certain situations, the parents rotate holidays each year. In other situations, the parents must maintain visitation rights for the same holidays and special events each year.
Vacation Schedule for School Breaks
The vacation schedule establishes the breakdown of parental rights and duties during school breaks in the summer, winter, and various other times. Additionally, the vacation schedule typically provides each parent with an opportunity to take their children on vacation. Though such endeavors often require notice to and approval from the other parent, especially if there is out-of-state travel involved.
Procedural & Emergency Considerations
Child visitation schedules generally include additional provisions to govern various procedural and emergency considerations. For example, the parents could fix a regular location where they pick up or drop off their children. Or the parents might decide ahead of time how to deal with their children's medical issues, especially if one parent is typically unavailable during certain time periods.
Contact Us Today for Help
If you have legal questions about child visitation rights or schedules in Maryland, it can be extremely helpful to consult with a trusted family law attorney. The Bel Air divorce attorneys at Schlaich & Thompson, Chartered have more than 60 years of combined legal experience in family and criminal law, including child visitation. If you need legal help, contact us today for an initial consultation.
https://www.stclaw.net/how-does-maryland-family-law-address-nonconsensual-adoptions/